We started some refrigerator shopping this weekend to replace the one that died on us a few weeks back.
Our primary criteria is:
Counter Depth (since the fridge is located in a walk way and a standard depth one makes things feel tight)
Black (to match our other appliances)
Cabinet no taller than 69″ (since our upper cabinet is hung a little lower than some)
Water & Ice through the door
We also prefer a french door style refrigerator with bottom freezer.
You wouldn't think this would be all that difficult, but there are seriously only 3 fridges out there that meet this criteria … and none of them are ideal.
The newer version of the Kenmore Elite fridge that just died on us after less than 4 years.  Unless Sears provides one for free as a replacement for the broken one (which would be great!), we're not so excited about spending money on another of these for obvious reasons.
A Samsung, which we ruled out before even looking at because there are basically no Samsung repair technicians in our area other than Sears Home Services.  Again, we're not so excited about that for obvious reasons.
A Kitchen Aid.  This one is just ok.  I'm not crazy about the stainless steel handles on the black fridge, but I could get used to it, I think.  The bigger thing is that the ice maker takes up a huge chunk of real estate inside the fridge and there's also no spot for a gallon of milk in the door.  I just don't think I'm willing to pay a premium for such a small amount of usable refrigerator space.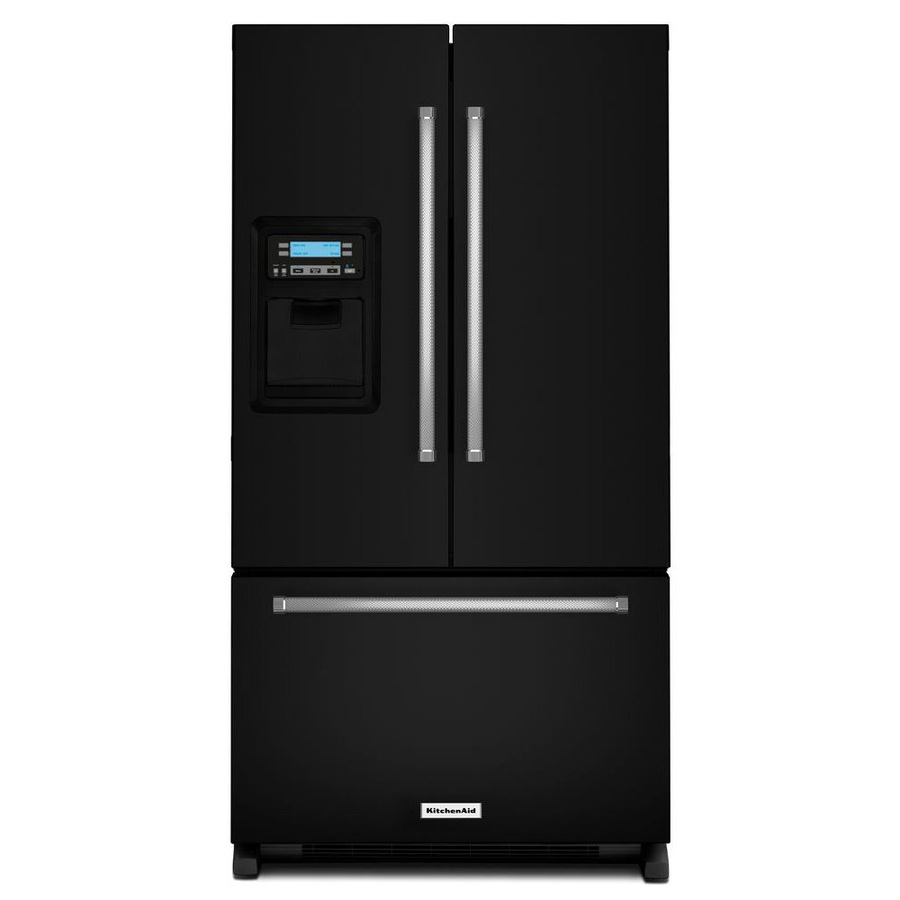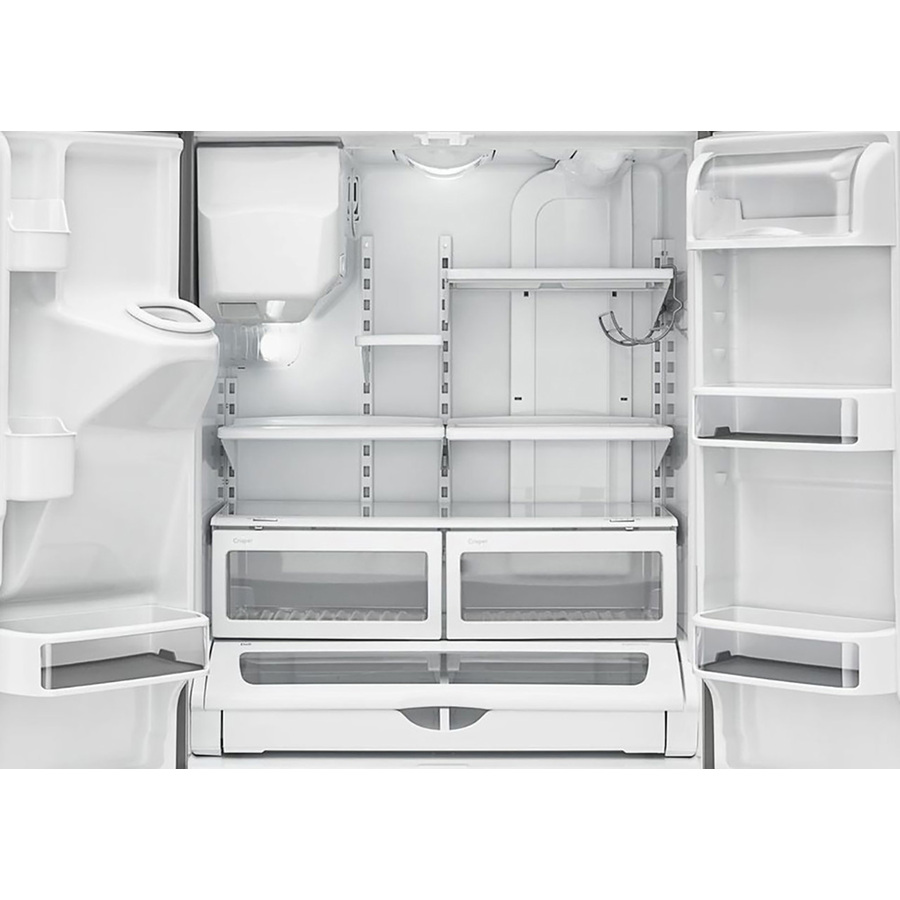 So, today, we shifted the search to black, counter-depth side-by-side refrigerators.  There seems to be a few more options available for side-by-side, but choices are still pretty limited.  I guess no one likes black?  I'm not sure.
Anyway, as of right now, we're looking at this GE.
We figure it would do everything we need and, although I prefer the french door style over side-by-side, this one actually has more cubic feet of refrigerator space than the Kitchen Aid, plus none of that space is used up by an ice maker, so I think we'd probably find it more useful overall.
Anyway, that's were we are as of tonight.  We have some more research to do and we'll probably stop at a couple more appliance stores to see if we can actually see any of our options in person before ordering online.
In the meantime, Sears has responded to my last blog post requesting our information so they can "review our account".  We are still awaiting their response.  Hopefully they will stand by their product and do the right thing in supporting their warranty.